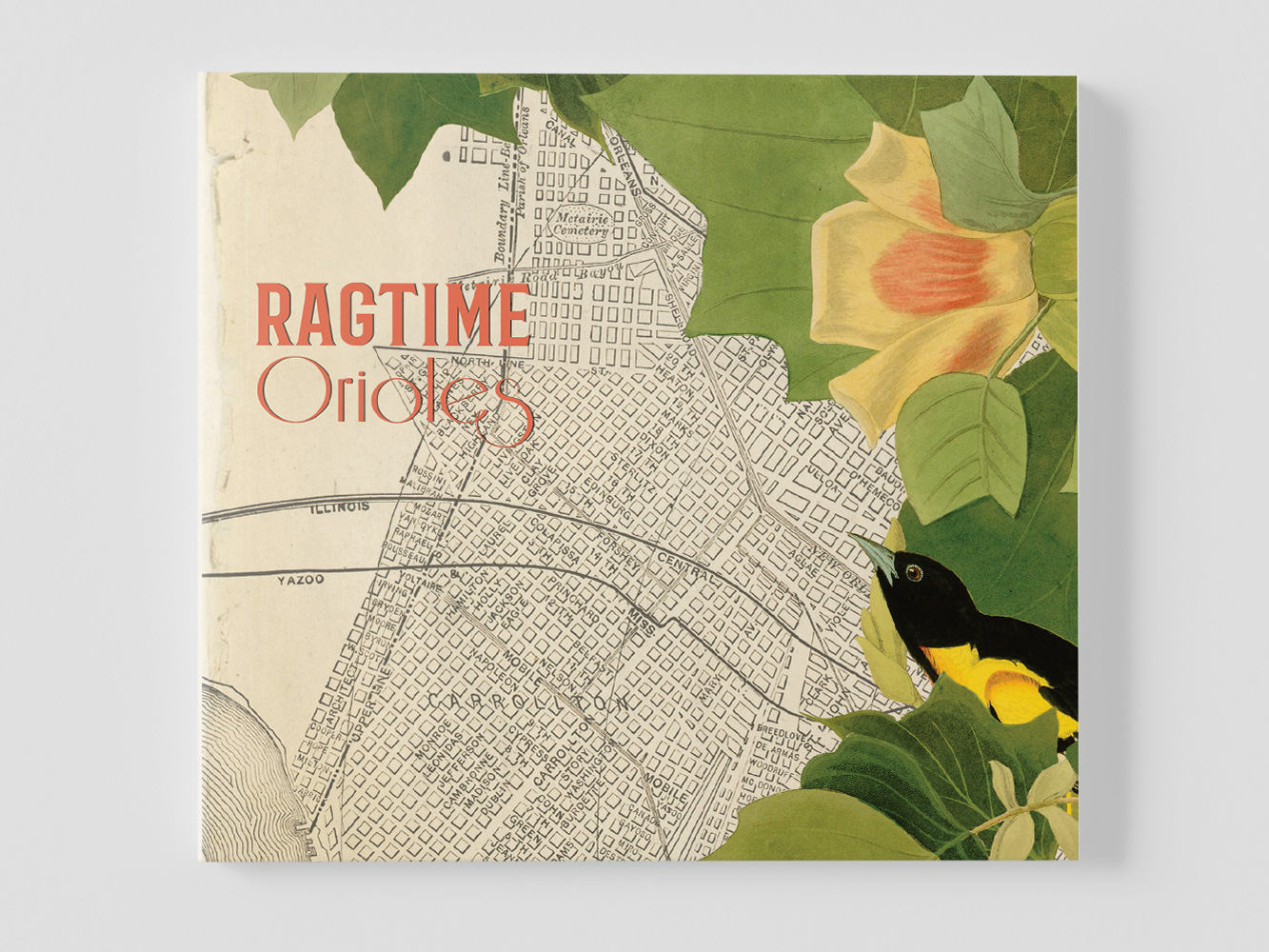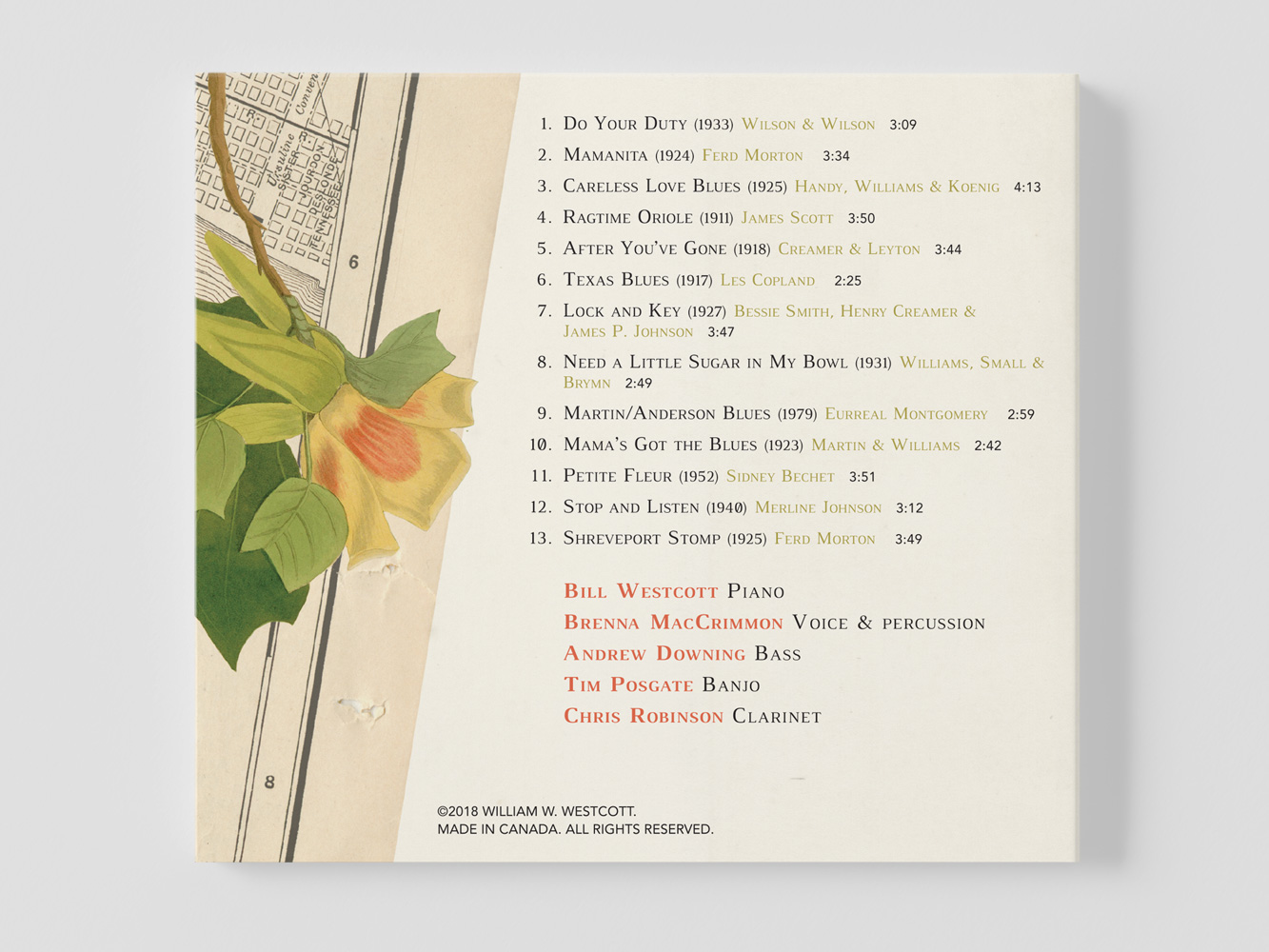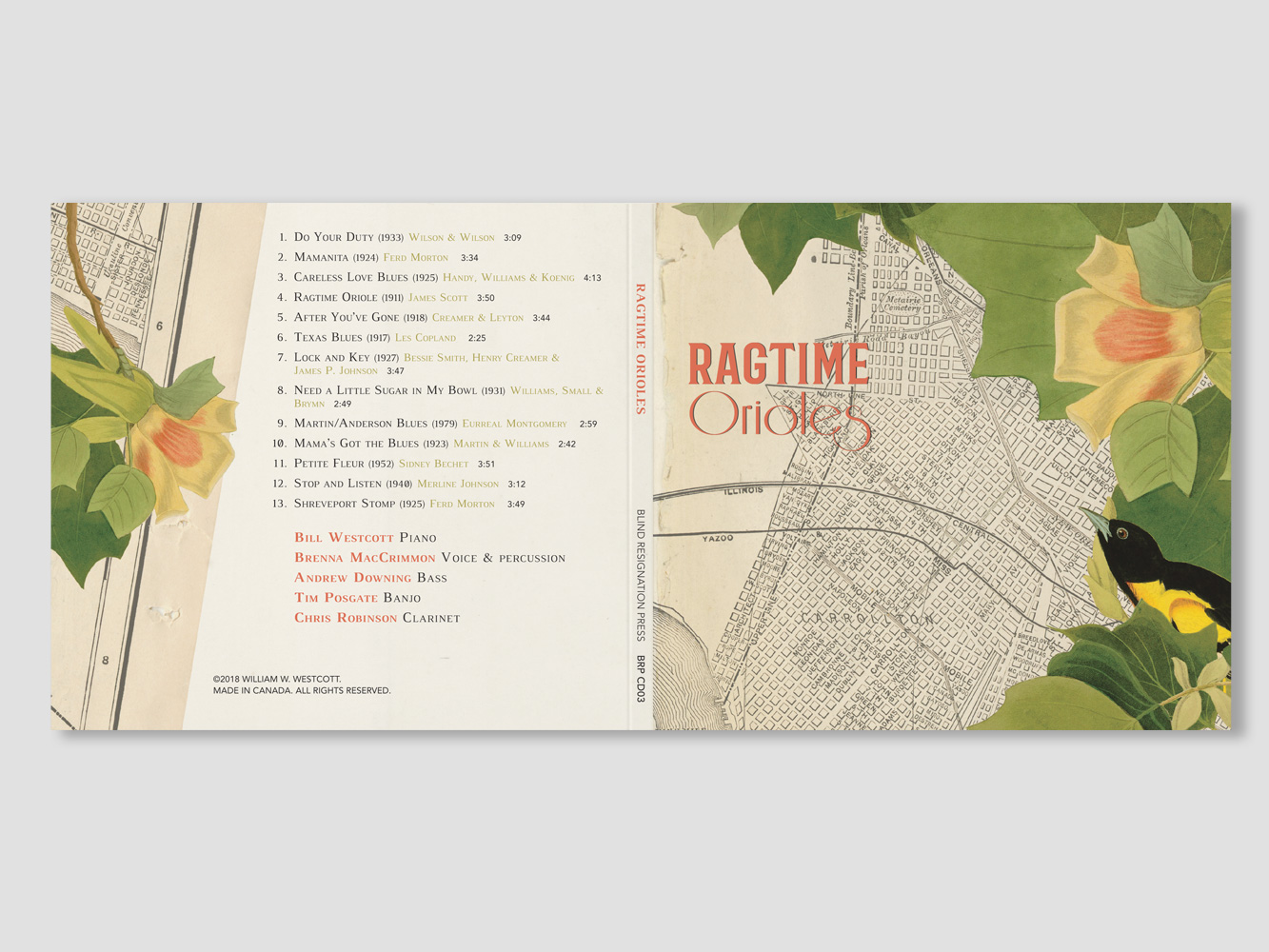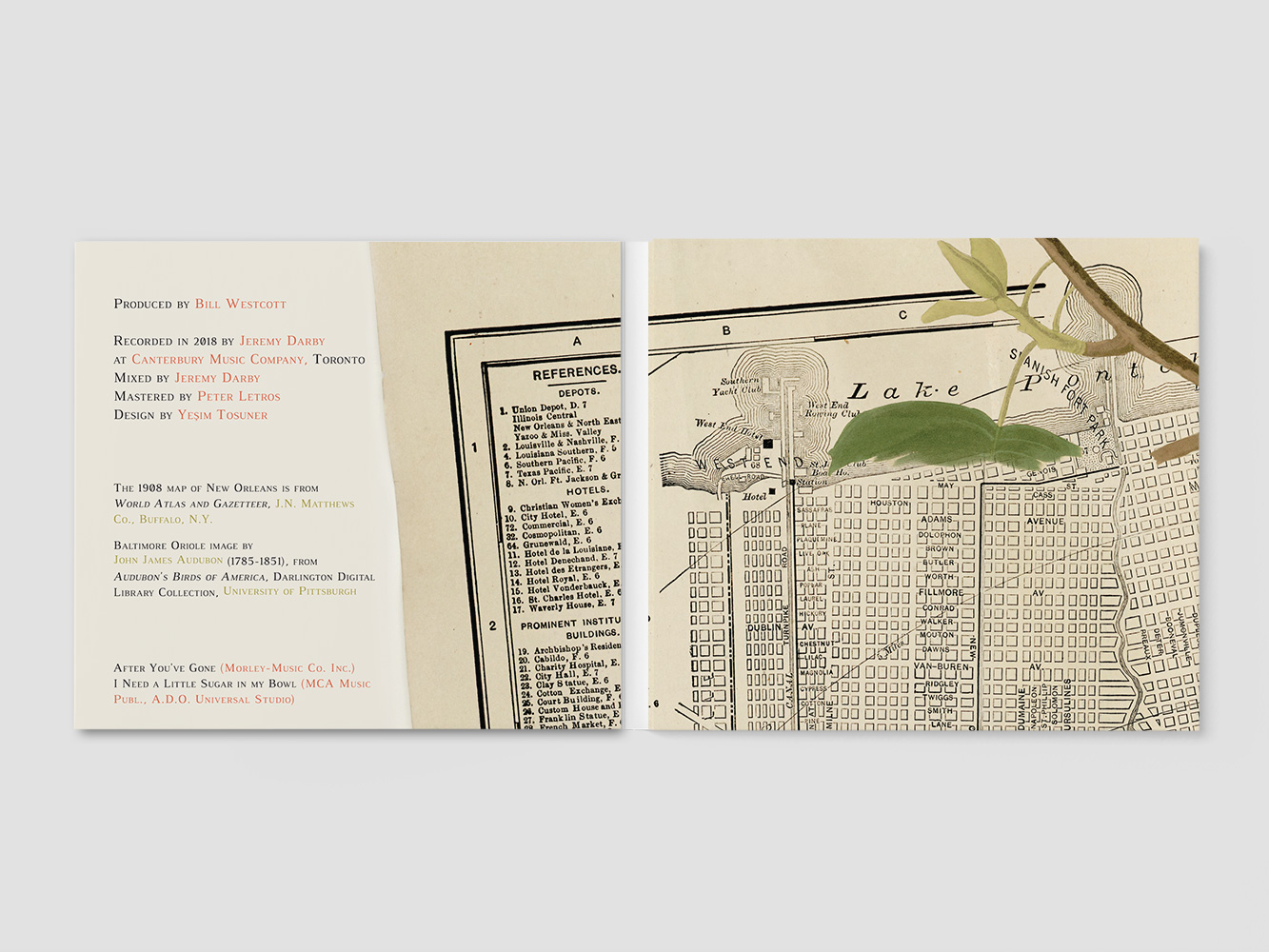 Bill Westcott
Ragtime Orioles, 2019
(Blind Resignation Press)
Graphic design for Bill Westcott's new CD of ragtime music.
IMAGE CREDITS:
The 1908 map of New Orleans is from World Atlas and Gazetteer, J.N. Matthews Co., Buffalo, NY.
Baltimore Oriole image by John James Audubon, from Audubon's Birds of America, Darlington Digital Library Collection, University of Pittsburgh .